Author: Krystal B. Armstrong
Love is beautiful. Love is kind. We all love love even when we try to pretend we don't. There is a trend currently of seeing who can be the most cold-hearted and unbothered, (#TeamNoEffsGiven), but we know you will love to be out celebrating love on Valentine's Day. Whether you have a soulmate to spend the day with or a dope group of friends you want to toast to new beginnings with – you will most definitely be glammed up and want the look to last. What item does one worry the most about fading, getting messed up, transferring? You guessed it – lipstick. Lipstick is a true statement piece when it comes to makeup and choosing the right lipstick is crucial for a day like Valentine's Day. Between kisses, meals, and toasts, you need something that will last through EVERYTHING.
Longevity is the word of the day and I have pulled out three amazing lipsticks that will last through all the things! I have personally tested all three of these lipsticks and they are the TRUTH. They are also at three different price points so there is something for everyone. What makes them perfect? They are vibrant in color, have amazing applicators to conform to any lip shape, are not super drying to the lips, as well as transfer proof. So when choosing a lip that will be all the things and allow you to not leave any lipstick evidence behind, keep these in mind. They are so long-lasting, there is no need to reapply. Have your lipstick in your purse feeling like: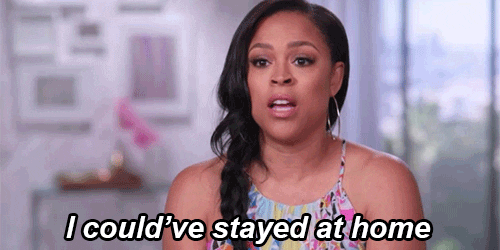 Let's get into this list.
Photo credit: Maybelline
First up, Maybelline Super Stay Matte Ink Lipstick. Man, when I tell you, this is a hidden gem that many don't know about but EVERYONE should. One of the most flexible matte lipsticks on the market. You will love this formula if you are a matte lip lover. The shade range is very eclectic and that is what I love about this product. For Valentine's Day, the shades I recommend are Pioneer, Heroine, and Romantic. The price of this lipstick is $9.49 and can be found at the link above, or if you prefer instant gratification, you can get these at any drugstore retailer (CVS, Target, Walgreens, Walmart).
Photo credit: Scoobie West
Next up, we have Chloe + Christian by professional makeup artist Scoobie West. Scoobie West is an amazing artist based in Atlanta who exudes nothing but style and class – and his line of lip products do just the same. These long wearing matte lips are literally bullet-proof and the lip glosses are some of the most opaque I have ever seen. Looking for a lipstick you can rock that will have everyone asking what it is? This is the right one for you. Unlike the Maybelline collection, the shade range is not as eclectic but what I love about the shade range Scoobie selected is that all the shades can be worn by all skin tones. A true artist at work, diversity is the most important so you cannot go wrong with any shade you choose. Valentine's Day shade recommendations: The Doll, Ms. Dollie, Tootsie, and Cherry. You can grab any of these at the link above for $15.
Photo credit: Yves Saint Laurent
Last but not least, this beauty is a true gem. The YSL Vinyl Cream Lipstain is for my lovelies who live for longevity but love shine. I actually received this one as a gift and was pleasantly surprised when I realized it is a transfer-proof gloss. I don't know what kind of sorcery YSL is pulling with this one but it became an instant fave. We don't always want a matte lip but we also do not want to keep applying our lip colors every other hour – this is the answer to our prayers. You can find this item at most department stores and at the link above. Price? You can get this bad boy for $37 which is still affordable for a higher end brand. Valentine's Day shade recommendations: Make Me Yours, Burgundy Vibes, Rose Happening, Fuchsia Live, and Fuchsia Beats.
You now have all you need to be certain your entire look is on point all day and all night for Valentine's Day. Nothing feels better than having less to worry about so this year, kiss more, drink more, eat more, and worry less.
Which product and shade above are you intrigued about or already a fan of? Comment below and let me know.