Author: Krystal B. Armstrong
Every year Pantone graces us with a color for the next year – how lucky are we? This color will be seen, used, worn in all things beauty, fashion, and lifestyle. It will come about in ways you will recognize and ways you will not; but the bottom line is, we get a color to play with, talk about, blog about, at the beginning of every year. 2020 is no different. Now here is where it will get a slight bit tricky – the Color of the Year for 2020 is Classic Blue. Yup – you read that right. Regular, basic blue. Not cobalt (my favorite blue) or teal (a blue that just goes), classic blue. Now, here is where this gets interesting…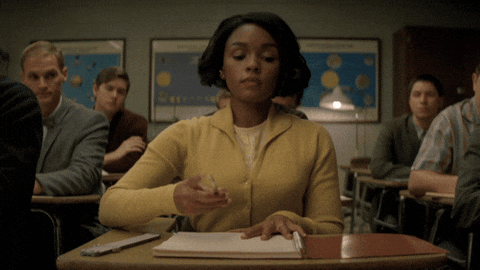 Get ready to take some notes because I will be showing you 5 ways to rock classic blue in your makeup routine so you can be up on the trends.
Image courtesy of WeHeartIt
Blue eye shadow can be intimidating or just seem simply outdated. This all boils down to how you decide to wear this look. My personal rule of thumb with wearing any color you may be intimidated by is to wear black liner and mascara. Wearing black liner and mascara will balance out the look and almost tone it down (because black can be overpowering, even in a subtle sense). Pop that blue shadow on and some black liner/mascara and you are good to go. Need a suggestion? Try ColourPop.
Image courtesy of Cult Beauty UK
I am always here for a bright colored mascara – even though they aren't as easy to find as they used to be. Remember those L'Oreal HIP mascaras?? I know, I am showing my age here. The great thing about rocking blue mascara is that it makes the whites of the eyes appear brighter which is always a plus after a long night. This is a bold yet subtle way to wear the Color of the Year (is that an oxymoron? Bold and subtle?). Want to know where to grab one when you're feeling trendy? NYX Professional Makeup has a great one you can grab at Ulta (or other retailers).
Image courtesy of Fenty Beauty
The most intimidating way to wear blue in your makeup routine is as a lip color. As a professional makeup artist, lip color selections are always so personal and majority of people feel they can't even wear most colors outside of a nude or pink. Well, as this photo shows, every shade can wear a blue lip – you just have to have the confidence to match. The Fleet Admiral herself (Rihanna of course) released a universal blue lip shade that is to die for! Check it out on Fenty's website for more info.
Image courtesy of The Urban Guide
A subtle way to wean yourself into wearing classic blue in your makeup looks is to do blue liner. As referenced in the photo, a soft shadow look with the blue liner will take your look from bland to fab (corny much?) You can do winged liner or line the water and tight line in blue liner to give it a slightly dramatic look. That same rule of thumb works for liner like it does for mascara (whiter eyes anyone? Hangover where?). Need a good blue liner to add to your arsenal? Check out Stila for their long wearing properties.
Image courtesy of Byrdie
My favorite way to rock ANY pop of color is as smudged liner using eye shadow – so you KNOW this is how I'm rocking the Color of the Year all 2020. It is super easy to do and most palettes come with a blue so you may already have a good blue shadow to execute this technique. Not sure how to get this result? Just take a VERY small shadow brush or a pencil brush and rub it along your lower lash line. You want to apply it as close as possible to your lashes – the brush will do the rest.
Whether you rock one of these, or all five, it's bound to look great on you – just keep in mind that confidence is key. Have a favorite technique here or any you wouldn't be caught dead in? What do you think about Pantone's Color of the Year? Leave a comment and let us know!